What we do
We are looking to make majority investments in growing, profitable, lower/middle-market companies with $1 million to $10 million in EBITDA and $5 million to $30 million in revenue. We look to partner with business owners and management, based on our shared values and cultures, to help grow and mature your business, and create value for all stakeholders.
We look for value in all sectors, but have unique experience in:
Business and Industrial services
Manufacturing and Distribution
Supply Chain
Retail and Consumer Products
Energy
Banking/Finance/Insurance
Transportation
Our Approach
Relationship Focused
We believe the greatest asset to any business is people, and we believe the foundation to any relationship is trust. So we look to immediately establish rapport and transparency with our managing partners. No one knows your business better than the people running it, and you've worked hard to bring it to where it is today. We start by listening and learning about your business and operations, understanding where you've been and where you want to go. And then we work with you to realize a vision of what your company can achieve going forward
Strategic Colloboration
As we evaluate an investment, we will work closely with you to define a strategic plan and how we can contribute our resources to position your company for outsized growth. We are not interested in running the day to day operation (though we bring ample strategic and operational experience). That's what you do best, but given our commitment to relationships, we look to leverage our network to ensure the business has all it needs to fully execute its strategic roadmap....all it needs to grow and execute at the highest level.
Long Term Value
We value quality companies. As such, we want our partners to have strong, stable cashflows, and we believe the best use of their cash is to feed the growth strategies of the business. Therefore, we look to minimize the debt applied to the business.
Further, while there is always a priority on disciplined cost management, our approach is to invest in the people, processes, resources and strategy that will further strengthen a great organization.
We will not follow the tactic of piling on excessive debt and cutting cost just to satisfy investment targets. We are building for the long term and aim to protect and enhance the company's reputation, culture and legacy that made it great in the first place, while adapting the organization for exceptional growth going forward.
About Baines Creek Private Equity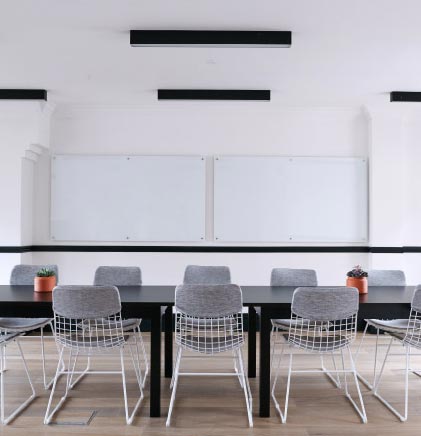 Our history
Baines Creek Private Equity is a division of Baines Creek Capital, a private investment firm in Austin, Texas. We are a group of business owners and investors with history of building and running companies of all shapes and sizes. We know the challenges and intricacies that owners and management teams face. We founded Baines Creek PE to leverage our operational and investing background to partner with companies who have a dependable business model, a history of execution and are looking to transition to the next level.
Our culture
We look for character, competence, and chemistry with the companies we partner with. That's why our approach is to find partners through relationships and by building trust and transparency, with straightforward honest communication and aligned goals. Further, we value humility, discipline and collaboration. We believe the strongest, most resilient companies are built on these principles, and our intent is to bring the same to our partners.
Contact Us
Baines Creek Private Equity
11940 Jollyville Road, Ste. 210-S
Austin, Texas 78759
Jeremy Carter, Managing Director
Norman Furley, Investor Relations